All Speakers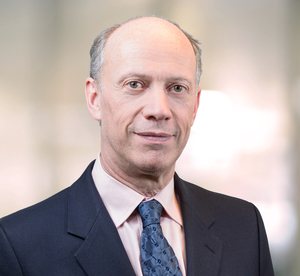 Nick Kaufmann
Head of Equity Capital Markets & Syndicate, Wood & Company
Nick has over 20 years of experience in Investment Banking in London. He was previously Head of Emerging Markets Equity Capital Markets for Citigroup, Schroders and UniCredit CA IB. During his time in each of these positions, he helped to build the companies into leading CEE ECM franchises.
Nick played an integral role in pioneering transactions in the development of the Emerging European equity capital markets, and is an expert in the structuring of regional equity deals. He has been directly responsible for originating, executing and supervising 100+ ECM deals worth USD 20bn+, running the gamut from mid-cap to blue chip.
Before joining WOOD, Nick spent the prior five years acting as a Managing Partner and shareholder of Q-Advisers (a merchant banking boutique focused on Germany, Austria and Emerging Europe). His clients have included Cyfrowy Polsat, AmRest, LC Corp and Cinema City (all as bookrunner), as well as Mondi, EVM REI, Ethemba Capital, Multimedia, Dom Development, GTC, Bioton, TVN, Borsodchem, CosmOTE, Gedeon Richter, OTP Bank, Bank Handlowy, NRW and Petropavlovsk. Nick has also worked as an independent corporate finance advisor for DO&CO, TomTom and an Austrian power engineering company, as well as for Gedeon Richter.
Speaker's speeches