All Speakers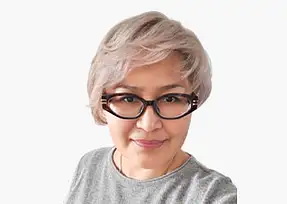 Green Growth
Gulmira Ismagulova
Head of Project, ESGQ Rating Agency
Gulmira Yerbulatovna Ismagulova – Candidate of Economics, Associate Professor of Economics, has 25 years of experience in academic and applied research and scientific consulting. Since 2003 she has been specializing in the economics of climate change (mitigation or decarbonization), sustainable energy development, energy efficiency, since 2010 she has been specializing in the issues of green economy, sustainable management of solid household waste, adaptation to the effects of climate change and, in particular, agriculture.
In 2020-2021 . Gulmira, being the Deputy General Director of JSC "Zhasyl Damu" – the operator of the national emissions trading system, actively participated in the development of the Strategy for achieving Carbon Neutrality of the Republic of Kazakhstan until 2060 (a member of all three Working Groups on the development and refinement of the Strategy). Gulmira directly supervised the contribution of JSC "Zhasyl Damu" to data collection and processing, modeling within the framework of the GIZ project, the results of which formed the basis of the Strategy. At the same time, she led the PMR project of the World Bank, within the framework of which the NDC of the Republic of Kazakhstan was updated until 2030 and a draft Roadmap for the implementation of the updated NDC was developed, which includes 9 cross-sectoral and 44 sectoral decarbonization measures for 7 sectors of the economy (energy, coal industry, manufacturing, housing, transport, agriculture and forestry, waste management).
For her contribution to the development of climate policy in Kazakhstan and advising the Ministry of Ecology, Geology and Natural Resources of the Republic of Kazakhstan on decarbonization of the economy, she was awarded in 2020 with a Certificate of Commendation, and in 2021 with the Badge "Excellent in Ecology" .
Since 2022 Gulmira has been working in the field of providing consulting services on the assessment of ESG investment risks, including the assessment of physical and regulatory climate risks.
Speaker's speeches