All Speakers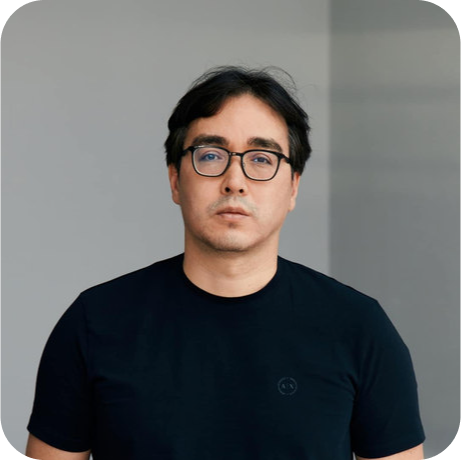 Innovations & Capabilities
Gani Uzbekov
Founder & CEO, S1LKPAY
Mr. Uzbekov has over twenty years of experience in finance and international development. After winning two consecutive scholarships and graduating from the London School of Economics in 2000 and Harvard University's Kennedy School of Government in 2003, Mr. Uzbekov was appointed Deputy Minister of Finance. In 2006 – 2008 Mr. Uzbekov served as Deputy Chairman of Kazakhstan's Kazakh Agency on Regulation and Supervision of the Financial Market and Financial Organizations (FSA). Prior joining the private sector, Mr. Uzbekov has been serving as the Deputy Chairman of Kazyna, Kazakh Sovereign Wealth Fund.
During his term as the Deputy Minister of Finance, he served as Kazakhstan's Alternate Governor on the Board of Governors of the World Bank, IMF, EBRD, Asian Development Bank and Islamic Development Bank. Mr. Uzbekov was selected for the World Bank's Young Professionals Program (2003) and World Economic Forum's Global Leadership Program (2005).
Prior to assuming his role as the CEO of Capital Bank Kazakhstan, Mr. Uzbekov served as DCEO at KazInvestBank and as DCEO/CRO at HSBC Bank Kazakhstan. There, among other responsibilities, he carried out corporate business development, risks assessment, and global networking functions. Under his management, Capital Bank has significantly increased the Bank's assets and expanded its profile on the Kazakhstani market. Gani Uzbekov has also built and launched an industry disrupting concept and services. Concept – B1NK used alternative media to gain customers and it was the first to launch a fully functional messenger banking in the CIS region. B1NK was nominated and awarded numerous awards in the fintech industry.
Mr. Uzbekov has now built S1LKPAY. S1LKPAY is a simple way to manage all your money in one place with the power of digital cards, which can be instantly added to Apple Pay, Samsung Pay or to its own digital wallet, S1LK Pay (any android phone). With our easy-to-use app, you can create and send digital cards on demand with your existing balance —giving you better control, transparency, and efficiency in your money management processes.
S1LKPAY is a NEOBANK with its own payment's processor focused on virtual prepaid cards, issuance and payments. Backed by Mastercard Principal Membership, they are now expanding into Central Asia, Middle East, Africa and SEA.
Speaker's speeches