All Speakers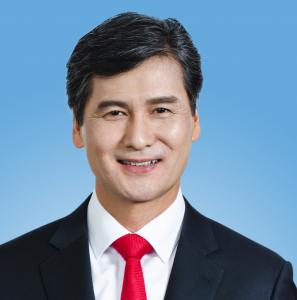 AIFC Products
Barry Chan
Managing Director, Head of Investment Banking, Head of Asia Australia Region, China International Capital Corporation (CICC)
Mr. Barry Chan is a Managing Director of China International Capital Corporation Limited ("CICC") and the Head of Investment Banking, Hong Kong. Mr. Chan has been appointed as head of Asia-Australia Region, responsible for business development in the region under internationalization strategy of the firm.
Mr. Chan has over 20 years' experiences in securities and financial sectors in Hong Kong and the Mainland China, including an 11-year experience as a securities regulator at Hong Kong Exchanges and Clearing Limited ("HKEx"). Since joining CICC in September 2010, Mr. Chan has been responsible for developing CICC's investment banking business in Hong Kong and overseas. He led the team to complete the IPOs and other capital market transactions for many SOEs, privately-owned Chinese enterprises, international and local corporations. Prior to joining CICC, Mr. CHAN was a senior member of the Listing Division of the HKEx, supervising the review of listing applications of local, Mainland Chinese and international corporations, and the ongoing compliance of listed issuers. He was also a member of Mainland – Hong Kong Joint Working Group on Financial Affairs. He maintains excellent relationships with the securities regulators in Hong Kong and the Mainland China.
Mr. Chan obtained a bachelor's degree in business administration and a master's degree in science from the Chinese University of Hong Kong. Mr. Chan is also a qualified accountant.
Speaker's speeches