June 7, 2023
Kazakh capital hosts Astana Finance Days 2023 – one of the major events of the year in the world of finance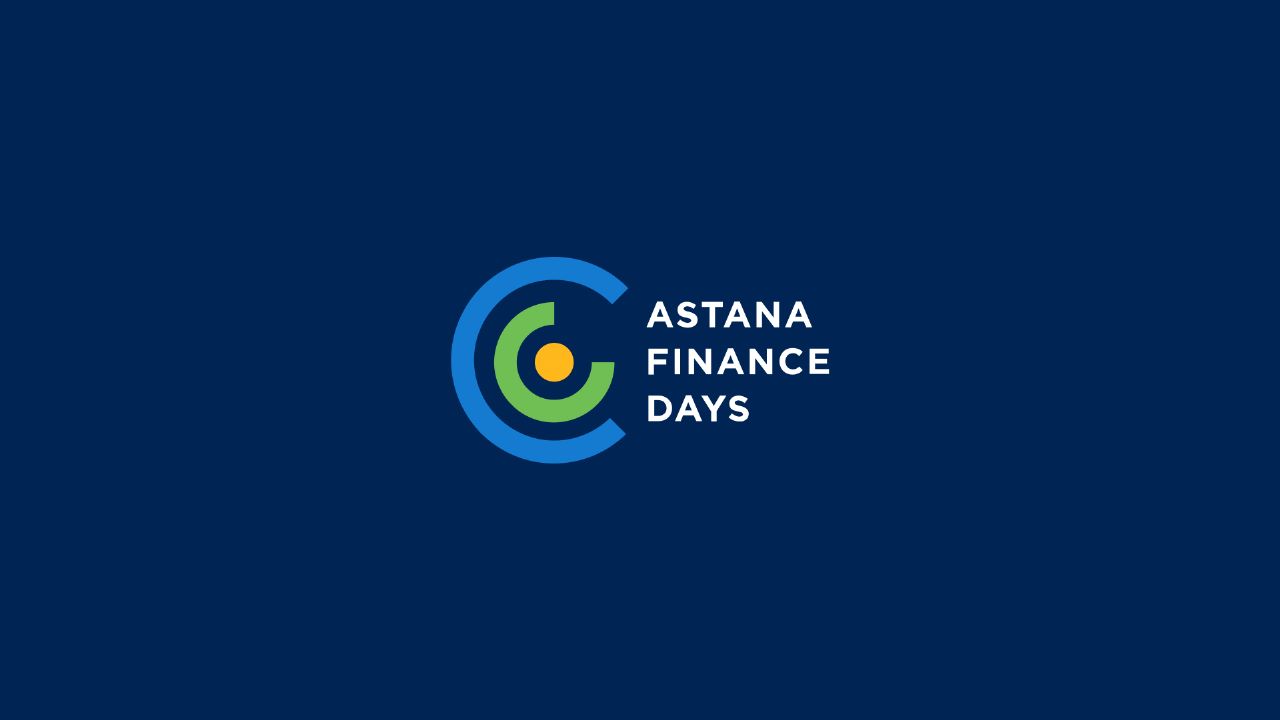 On June 7th, the Astana Finance Days (AFD) conference, an annual event, takes place at the Astana International Financial Centre (AIFC). Since 2018, this conference has served as the primary platform for networking and addressing current issues, trends, and opportunities in the global and Kazakhstani financial sectors.
The "AFD: At the Forefront of Finance" conference successfully united around 3,000 participants from over 70 countries. The attendees include government officials, financial industry and economic experts, investors, business owners and managers representing major international banks, foreign stock markets, oil and gas companies, crypto exchanges, and more. The conference has been sponsored by Visa, ITS, Freedom Holding Corp, ERG, CICC, and MYD Production.
"Kazakhstan has excellent opportunities for attracting foreign investment, but in the face of increasing global competition in finance, countries must discover new tools to attract capital. In this context, the Astana Finance Days conference brings together various stakeholders on one platform to discuss current issues and explore new opportunities for growth," states Renat Bekturov, AIFC Governor, emphasizing the significance of the annual "Astana Finance Days" conference.
The conference features panel sessions organised into five thematic areas:
"AIFC Products": Focuses on AIFC financial products and services, such as asset management, fund management, investment residency, Islamic finance and more.
"Jurisdiction and Regulation": Explores the practical application of AIFC jurisdiction, its role in regional cooperation, safeguarding the integrity of the AIFC financial ecosystem, risks and regulations, and addresses cryptocurrency and compliance issues.
"Industry Innovation and Potential": Highlights innovations and trends in the financial industry, including fintech, digital assets, venture capital, and industry capacity development.
"Green Growth": Discusses sustainable financing tools for low-carbon development and green growth, emphasizes the importance of ESG disclosure, carbon finance mechanisms, and other measures essential for a complete transition to low-carbon and social development.
"Capital Markets": Analyzes macroeconomic prospects and investment opportunities in Kazakhstan, policy measures to maintain economic stability and reduce inflationary pressures, upcoming IPOs, and the current state of business for AIX issuers.
During the conference, a significant event will occur: the launch of the ITS international trading platform and the initiation of the first trades (location: Basel room, C 3.3, from 10:50 to 12:00). ITS holds the distinction of being the first company to receive an MTF (Multilateral Trading Facility) license from the Astana Financial Services Authority, enabling them to operate a multilateral trading floor. This milestone allows investors in Kazakhstan to access a wide range of investment products from the global financial market during the working hours of Asian, European, and American stock exchanges. This pioneering business format for the region differs from traditional stock exchanges as it does not engage in primary listing of securities. MTF digital platforms, capable of facilitating trading with thousands of instruments from around the world, have been operating successfully in the European Union for several years.
Furthermore, as part of the conference, there will be the signing of an agreement between Astana International Exchange (AIX) and Abu Dhabi Securities Exchange (ADX) regarding access to the digital exchange trading centre, Tabadul (Main Board Room, C 3.4, from 14:00 to 14:30). The Tabadul management system will facilitate investment transactions between the AIX and ADX exchanges, enabling investors to trade directly through licensed brokers in both markets.
Additionally, an awards ceremony for the international Green Finance Awards 2023 will be held during the conference (location: AIX Trading Hall, C3.4, from 15:00 to 15:50). The awards aim to acknowledge and honor the accomplishments of individuals and organisations in the realm of green and sustainable finance. This ceremony will recognize winners who have made significant contributions to the development of the sustainable finance market in Central Asia, Eastern Europe, the Caucasus and Mongolia during the 2021-22 period. The award categories include "Best Green Investment Bank", "Outstanding Contribution to the development of Green Finance", "Best Green Finance Consulting", "Largest Sovereign Green Bond" and "Largest Non-Financial Corporate Green Bond".
AFD2023 will also showcase a presentation of the Harvard University and AIFC Growth Lab report, focusing on Kazakhstan's export and investment prospects (location: Astana Hall, Block C3.4, from 13:00 to 13:50). The report will provide a comprehensive analysis of Kazakhstan's export basket, examining the complexity of goods and offering a list of recommended commodity groups by macroregion, aimed at promoting export diversification.
Reference:
The Astana International Financial Centre (AIFC) is an independent jurisdiction with a favourable legal and regulatory environment and a developed infrastructure for starting and doing business, attracting investment, creating jobs and developing Kazakhstan's economy.
AIFC Media Relations Team
Ainur Issabayeva
Press Secretary
Phone: +7 701 777 6558
Bakytzhan Toimbek 
Senior manager
Tel: +7 702 222 0008
E-mail: [email protected]